It's been quite some time since I blogged but I have a good excuse, I've been writing like crazy! I set out with a goal to see how much I could write within a week. Well I gave myself a word count to follow each day and by some miracle in a month in a half I wrote four books. Something like this is easy for some authors, but not for me. I have to contribute my success to the fact that the books basically wrote themselves. I really liked the whole concept around this series and look forward to adding to it.
The Nehalem Pack, as you might have guessed, revolves around a pack of werewolf shifters. Daven is the alpha and the oldest brother. Daven's younger brothers are Viktor and Erik. Their parents were killed when Daven was twenty, Viktor nineteen, and Erik six. Yes, I know, I'm an evil bitch for killing off their parents but it had to be done. It created the men they are now and let's just say they have issues.
As more info comes in I'll do a posting for each book. I'm really excited for this series. I'm a sucker for a man with emotional problems but can look good while being slightly damaged.
The schedule for the first four books is as follow. All publications date are subject to change.
The Alpha's Captive--April 2013
The Wolf's Runaway Tiger--April 2013
His Dominant Omega--May 2013
The Hunter's Sexy Wolf--May 2013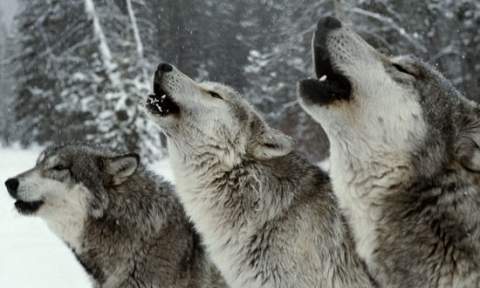 Hope everyone has a great rest of the week and happy reading!